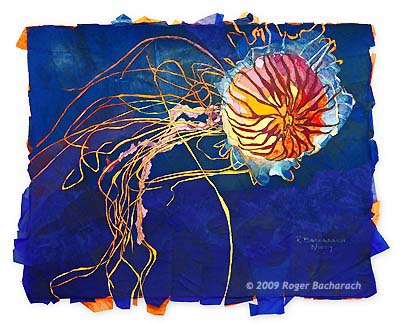 "Japanese Sea Nettle (Jellyfish)" SOLD
(tissue paper collage) $3,500
Unframed Giclee Pigment Prints available.
LARGE
Paper Size 15" x 18", Image Size (approx.) 11.5" x 14" • $150
SMALL
Paper Size 13.5" x 11" • $125
(Prices do not include shipping/handling)
See the complete Sea Life Suite II
This work of art is also part of the Silk Scarf Collection.

Japanese Sea Nettle Silk Scarf >
Complete Silk Scarf Collection>